Shengyang Successfully PASSED UL Certification Test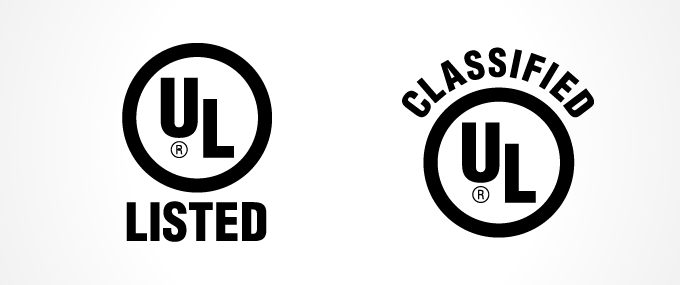 Each country has its own rules and regulations for exporting machinery. One of the most stringent and globally-recognised is the UL-Certification, used throughout the US, Canada and much of South America.
Failure to comply with UL regulations can result in two outcomes: either the machine will need to be rewired in the destination country, or the machine will be sent back to be rewired with cables that comply. Shengyang has seen customers have to do both in the past – adding significant expense and delaying orders.
The certification applies to the components used in appliances and machines, such as cables, cable glands and connectors, which are only accepted if they have been tested for the particular application they are being used for. Certified cables are marked with UL Approval Numbers and "E" Certificate Numbers so inspectors can easily check if the cable has been approved.
Shengyang cables and components are fully UL compliant, as well as meeting European and Australian standards.

Standard cable glands in various models
For universal use, choose easy-to-install screw connections with outstanding strain relief. Half screw connections with sealing rim for housings with screw connection glands form part of the product range as well as full screw connections for housings with threads.
For shielded cables, reliable EMC screw connections with elastic shield contact springs are available for easy assembly. Furthermore, highly conductive laminated elements offer a permanently reliable connection with very low ohmic and inductive resistance between the cable shield and connector housing.
Our range:
Plastic cable glands made from polyamide, with integrated strain relief offering IP68 degree of protection, with metric, Pg, or NPT thread
Brass cable glands (nickel-plated), with integrated strain relief offering IP68/IP69K degree of protection, with metric, Pg, or NPT thread
EMC cable glands made from brass (nickel-plated), with integrated strain relief offering IP68 protection, with metric or Pg thread
Compliance is simple with Shengyang. We stock a wide range of UL approved cables to suit your application.
By using Shengyang, the leading international cable company, you can take all the headaches away knowing you are 100% compliant with the latest standards.
Complete standards compliance means Shengyang products can be used worldwide, which is particularly useful for companies exporting to multiple countries. So why take the risk? If you're exporting machinery – talk to the experts. Contact Shengyang today.
Check Out What Shengyang Has to Offer:
– Electrical cable gland wiring solution for wiring protection with R&D support
– Various industrial Nylon cable gland for various cable protection
– Various industrial Metal cable gland of different design and purpose.
– Corrugated conduit of different material for cable shielding.
– Conduit fittings for safe connection.
– Other wiring accessories to meet all your needs.